Televizyon dünyasının en merakla beklenen ödülleri olan Emmy için adaylıklar belli oldu.
HBO'nun her yıl bolca ödülü evine götüren dizisi Game of Thrones, geçen yılki Emmy adaylıklarının açıklanmasına değin ekrana gelemediği için geçen yılki yarışın dışında kalmıştı.
Game of Thrones 70. Emmy Ödülleri için 22 dalda aday gösterildi. Lakin dizi diğer rakiplerini uzak ara geride bırakamadı ve zorlu yarışta işi bu yıl o kadar kolay olmayacak. Popüler HBO yapımı Westworld, hemen arkasından 21 adaylıkla popüler diziyi izledi.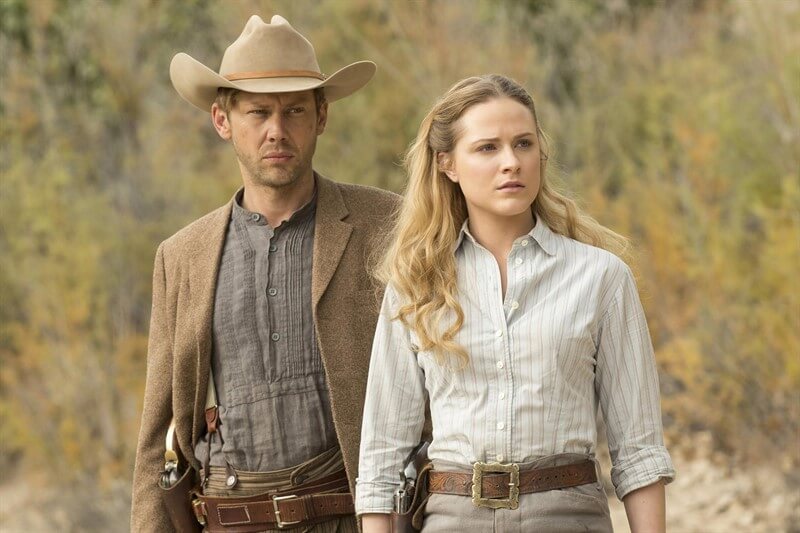 Oyunculuk dallarında ise ağırlığı Hulu yapımı The Handmaids Tale ele geçirdi. Geçen yıl Emmy kazanan oyuncuları Elisabeth Moss, Ann Dowd ve Alexis Bledel'in yanı sıra, bu sene Samira Wiley, Yvonne Strahovski, Joseph Fiennes, Kelly Jenrette ve Cheri Jones ile beraber tam 8 oyuncu Emmy adayı oldu. The Handmaid's Tale'in toplam Emmy adaylığı ise 20…
Ünlü modacı Gianni Versace suikastini konu alan The Assassination Of Gianni Versace: American Crime Story ise kendi dalında 18 dalda adaylıkla rekor kırdı.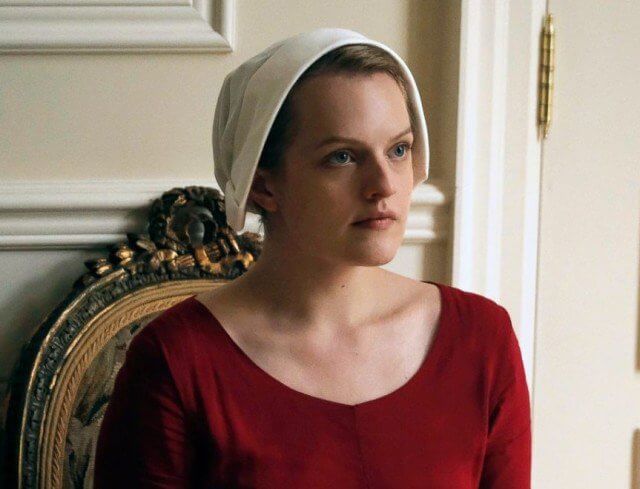 Game of Thrones dizisinde iki erkek kardeşi canlandıran Nikolaj Coster-Waldau ile Peter Dinklage, "En İyi Yardımcı Erkek Oyuncu" dalında ödül için birbiriyle yarışacak. İkilinin kızkardeşleri Cersei Lannister'ı canlandıran Lena Headey de "En İyi Yardımcı Kadın Oyuncu" adayı…
The Crown dizisinde Kraliçe Elizabeth'i canlandıran Claire Foy, eşi Prens Philip'i canlandıran Matt Smith ile kızkardeşi Margaret'i canlandıran Vanessa Kirby de ödül arayacak.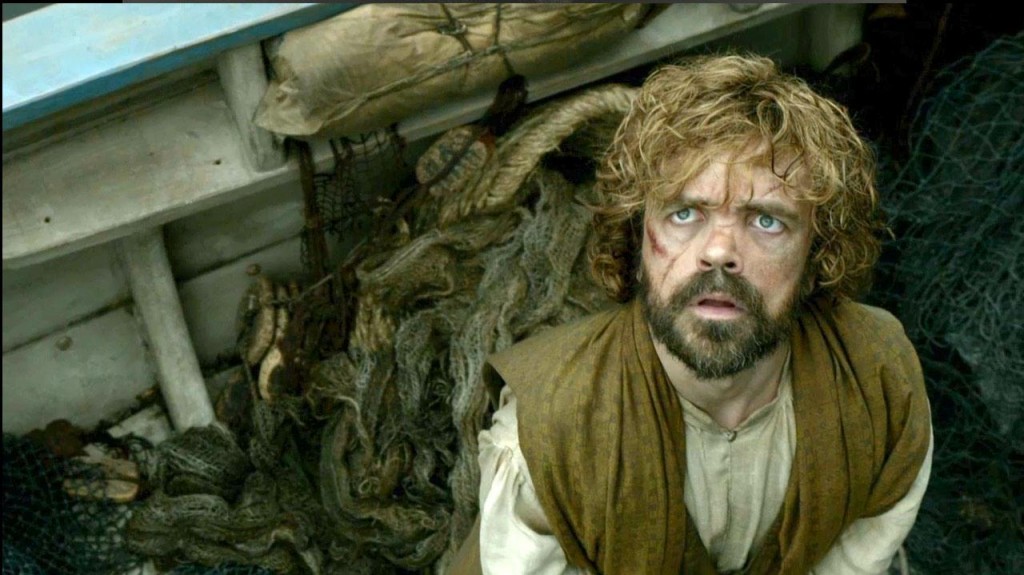 Bu yıl adaylıklarda Netflix, yakın rakibi HBO'yu geride bıraktı. Netflix 111, HBO ise 108 Emmy adaylığı aldı.
Ödüller, 17 Eylül 2018 tarihinde Los Angeles'taki Microsoft Tiyatrosu'nda sahiplerini bulacak. İşteEmmy adaylarının listesi:
-En İyi Dizi (Drama)
-The Handmaid's Tale
-Game of Thrones
-This Is Us
-The Crown
-The Americans
-Stranger Things
-Westworld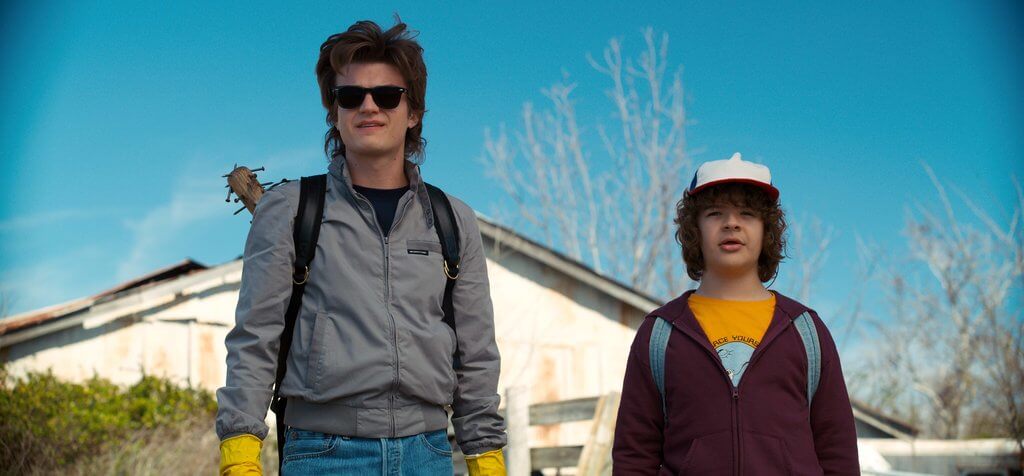 -En İyi Dizi (Komedi)
-Atlanta" (FX)
-Barry" (HBO)
-Black-ish" (ABC)
-Curb Your Enthusiasm" (HBO)
-GLOW" (Netflix)
-The Marvelous Mrs. Maisel" (Amazon)
-Silicon Valley" (HBO)
-The Unbreakable Kimmy Schmidt" (Netflix)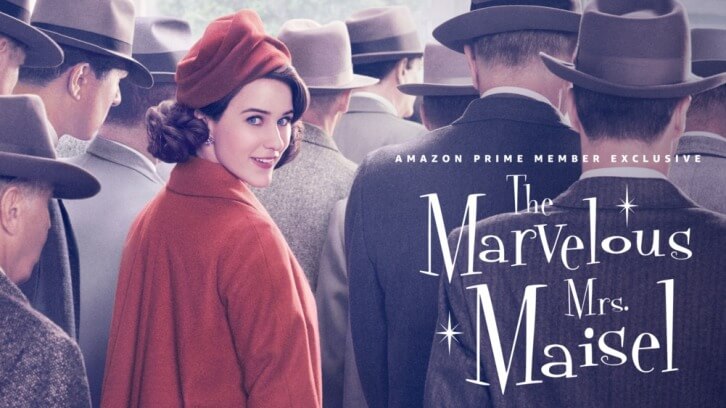 -En iyi Limitli Seri
-The Alienist
-The Assassination of Gianni Versace: American Crime Story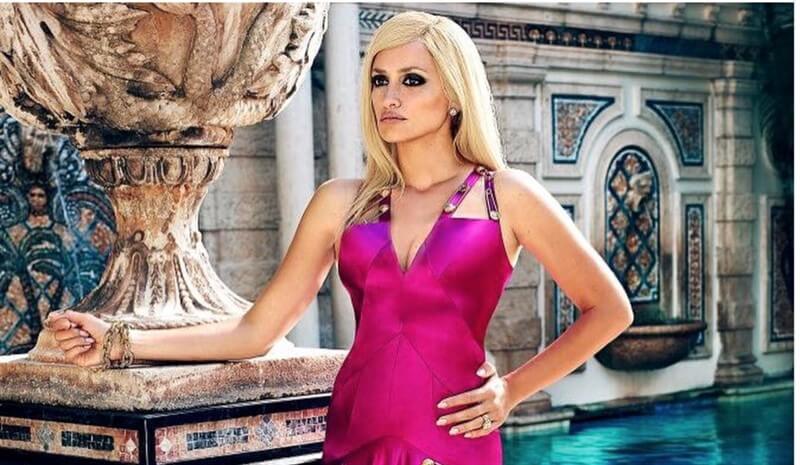 -Genius: Picasso
-Godless
-Patrick Melrose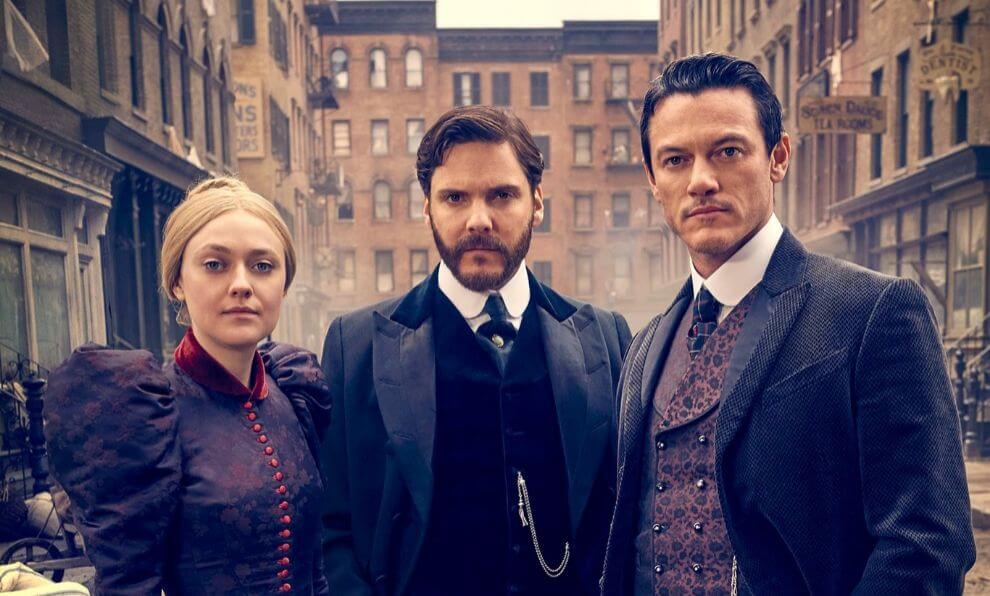 -En İyi Erkek Oyuncu (Drama) 
-Jason Bateman (Ozark)
-Sterling K. Brown (This Is Us)
-Ed Harris (Westworld)
-Matthew Rhys (The Americans)
-Milo Ventimiglia (This Is Us)
Jeffrey Wright (Westworld)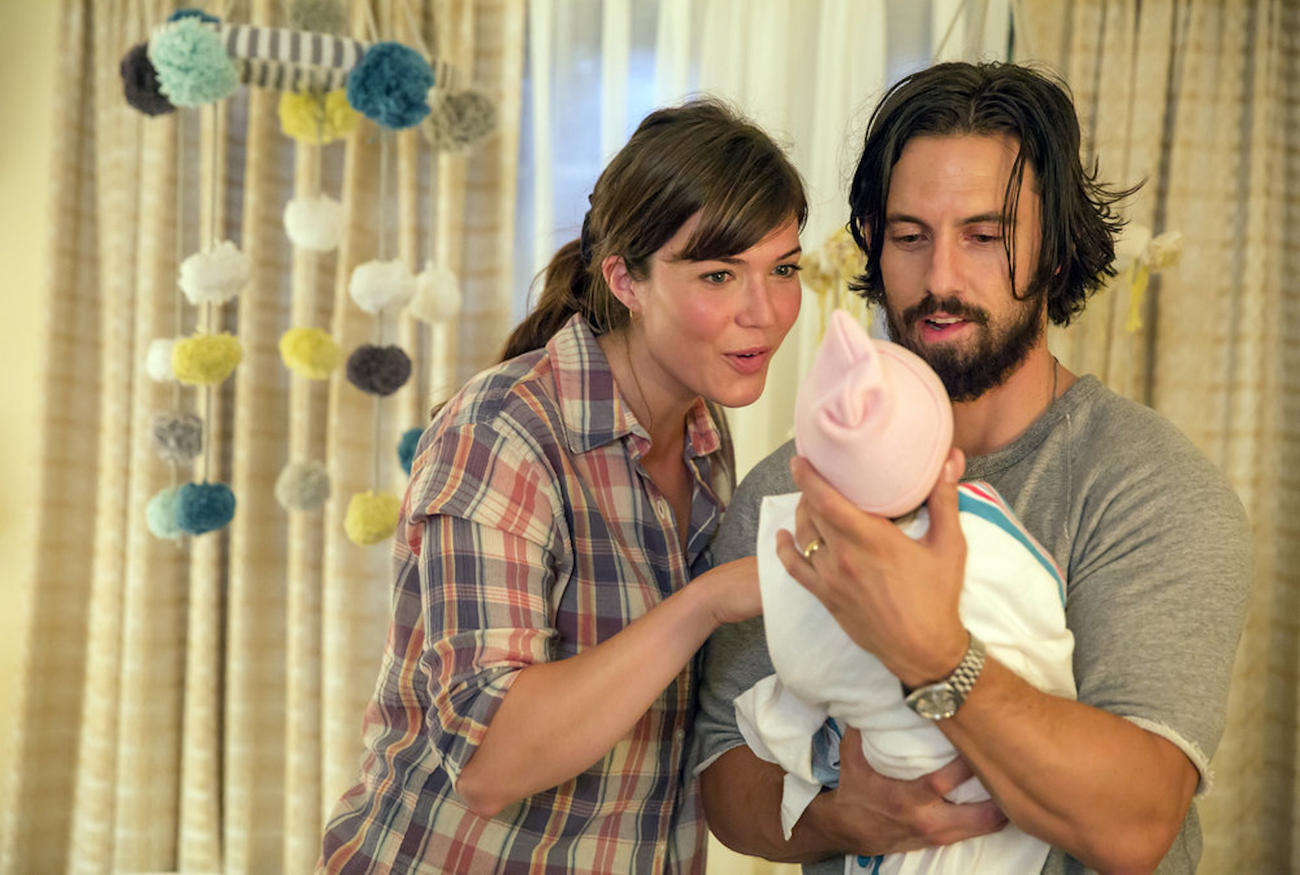 -En İyi Kadın Oyuncu (Drama) 
-Claire Foy (The Crown)
-Tatiana Maslany (Orphan Black)
-Elisabeth Moss (The Handmaid's Tale)
-Sandra Oh (Killing Eve)
-Keri Russell (The Americans)
-Evan Rachel Wood (Westworld)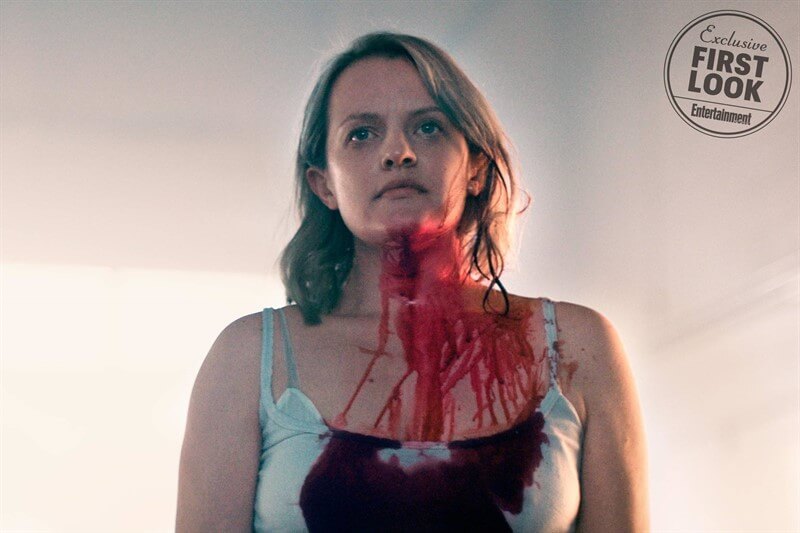 -En İyi Erkek Oyuncu (Komedi) 
-Donald Glover (Atlanta)
-Bill Hader (Barry)
-Anthony Anderson (Black-ish)
-William H. Macy (Shameless)
-Larry David (Curb Your Enthusiasm)
-Ted Danson (The Good Place)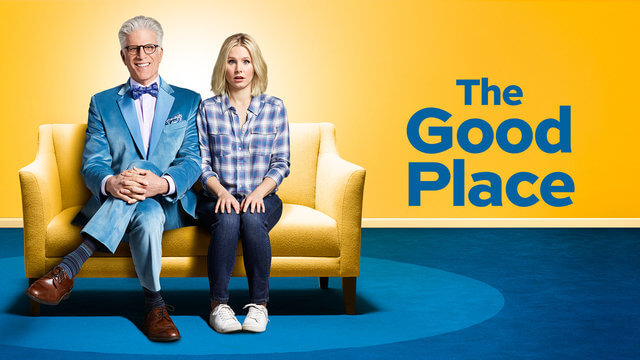 -En İyi Kadın Oyuncu (Komedi)
-Pamela Adlon (Better Things)
-Rachel Brosnahan (The Marvelous Mrs. Maisel)
-Tracee Ellis Ross (Black-ish)
-Allison Janney (Mom)
-Lily Tomlin (Grace and Frankie)
-Issa Rae (Insecure)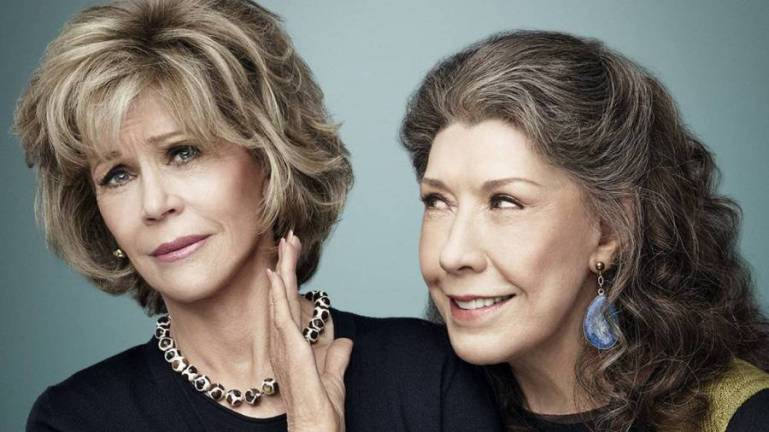 -En İyi Erkek Oyuncu (Limitli dizi veya Film) 
-Antonio Banderas (Genius: Picasso)
-Darren Criss (The Assassination of Gianni Versace: American Crime Story)
-Benedict Cumberbatch (Patrick Melrose)
-Jeff Daniels (The Looming Tower)
-John Legend (Jesus Christ Superstar)
-Jesse Plemons (Black Mirror/USS Callister)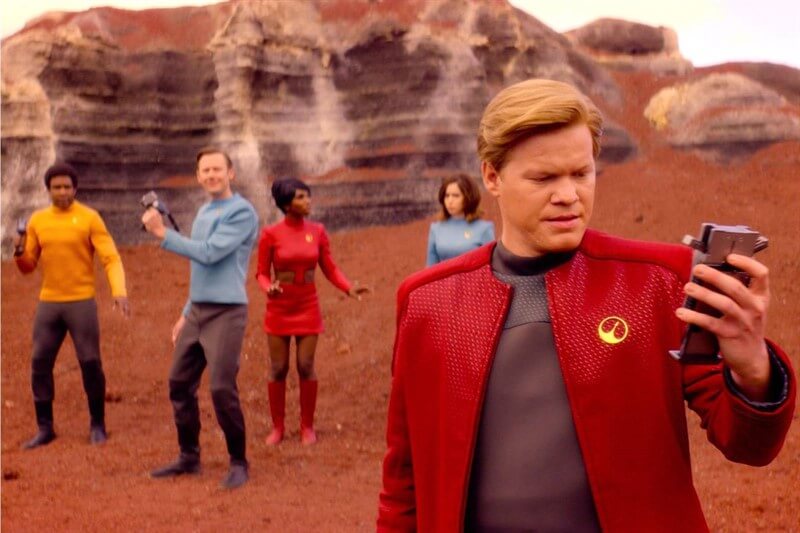 -En İyi Kadın Oyuncu (Limitli Seri veya Film) 
-Laura Dern (The Tale)
-Jessica Biel (The Sinner)
-Michelle Dockery (Godless)
-Edie Falco (The Menendez Murders)
-Regina King (Seven Seconds)
-Sarah Paulson (American Horror Story: Cult)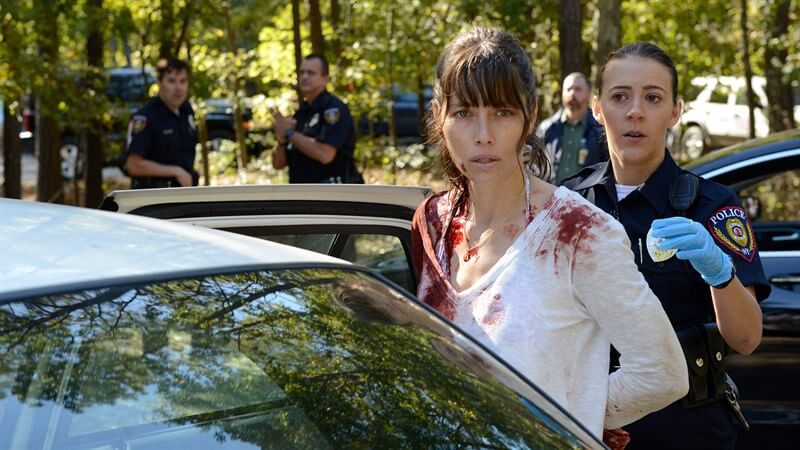 -En İyi Yardımcı Erkek Oyuncu (Drama)
-Nikolaj Coster-Waldau (Game of Thrones)
-Peter Dinklage (Game of Thrones)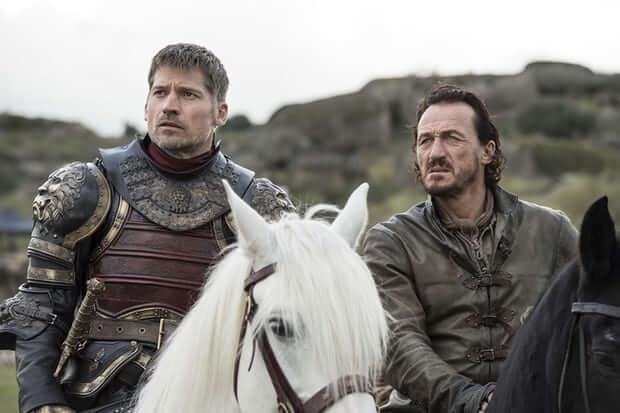 -Joseph Fiennes (The Handmaid's Tale)
-David Harbour (Stranger Things)
-Mandy Patinkin (Homeland)
-Matt Smith (The Crown)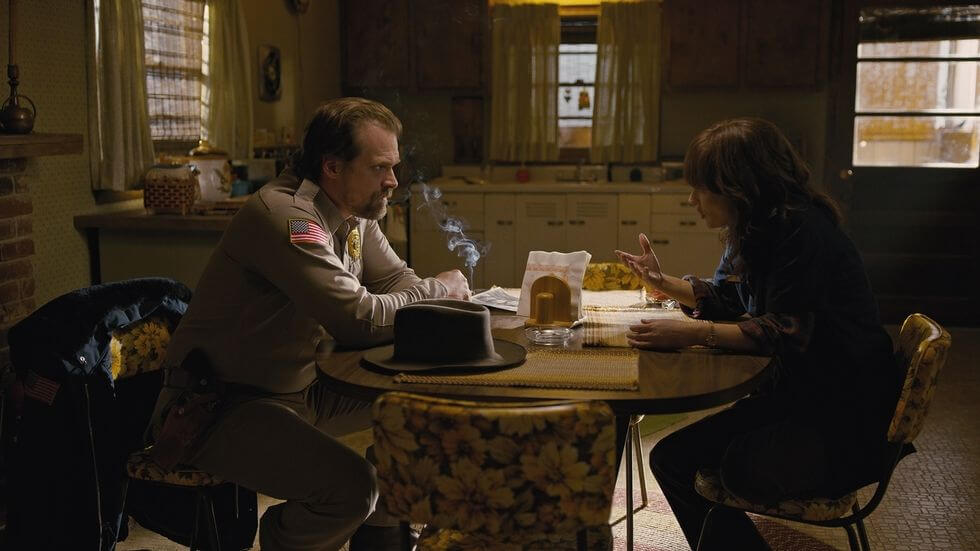 -En İyi Yardımcı Kadın Oyuncu (Drama) 
-Alexis Bledel (The Handmaid's Tale)
-Millie Bobby Brown (Stranger Things)
-Ann Dowd (The Handmaid's Tale)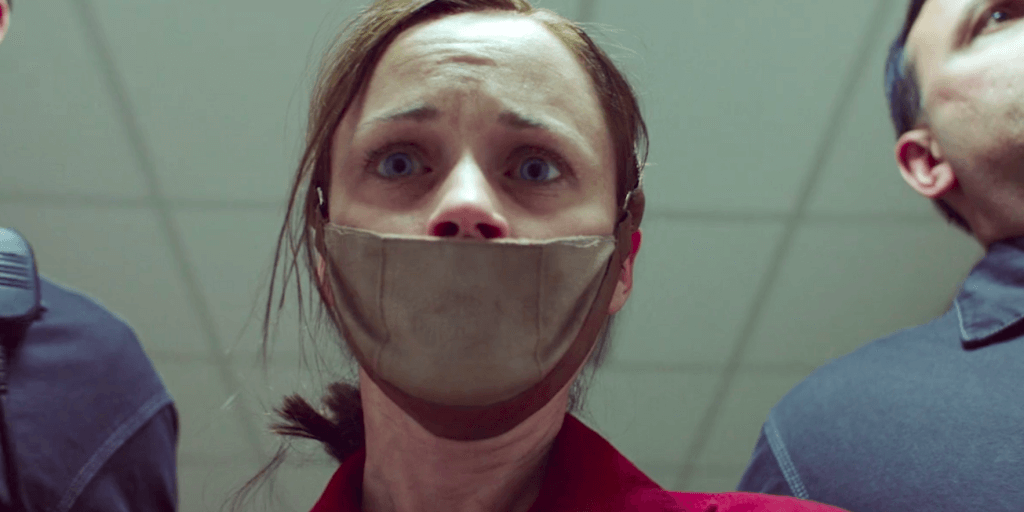 -Lena Headey (Game of Thrones)
-Vanessa Kirby (The Crown)
-Thandie Newton (Westworld)
-Yvonne Strahovski (The Handmaid's Tale)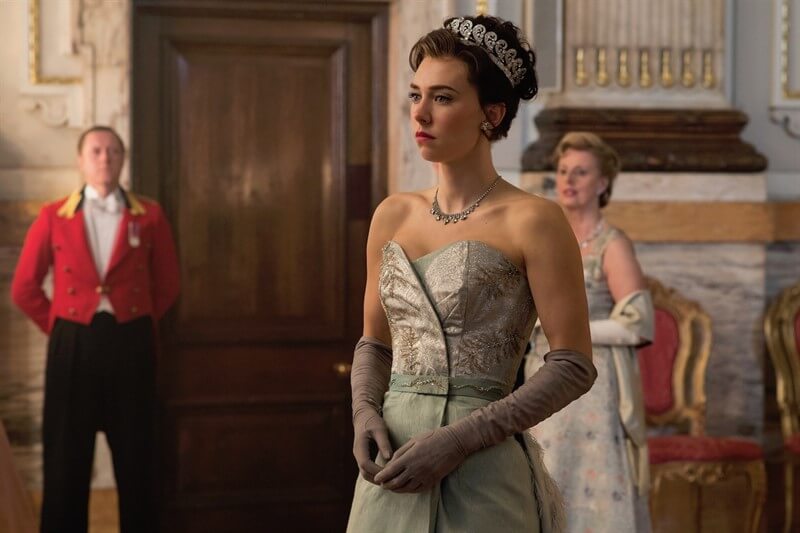 -En İyi Yardımcı Erkek Oyuncu (Komedi) 
-Louie Anderson (Baskets)
-Alec Baldwin (Saturday Night Live)
-Tituss Burgess (Unbreakable Kimmy Schmidt)
-Brian Tyree Henry (Atlanta)
-Tony Shalhoub (The Marvelous Mrs. Maisel)
-Kenan Thompson (Saturday Night Live)
-Henry Winkler (Barry)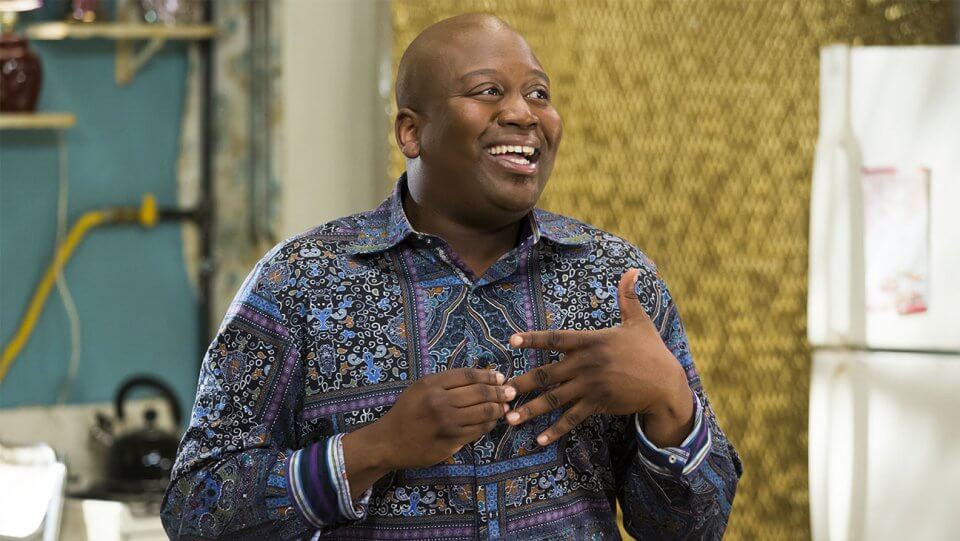 -En İyi Yardımcı Kadın Oyuncu (Komedi) 
-Zazie Beetz (Atlanta)
-Alex Borstein (The Marvelous Mrs. Maisel)
-Aidy Bryant (Saturday Night Live)
-Betty Gilpin (GLOW)
-Leslie Jones (Saturday Night Live)
-Kate McKinnon (Saturday Night Live)
-Laurie Metcalf (Roseanne)
-Megan Mullally (Will & Grace)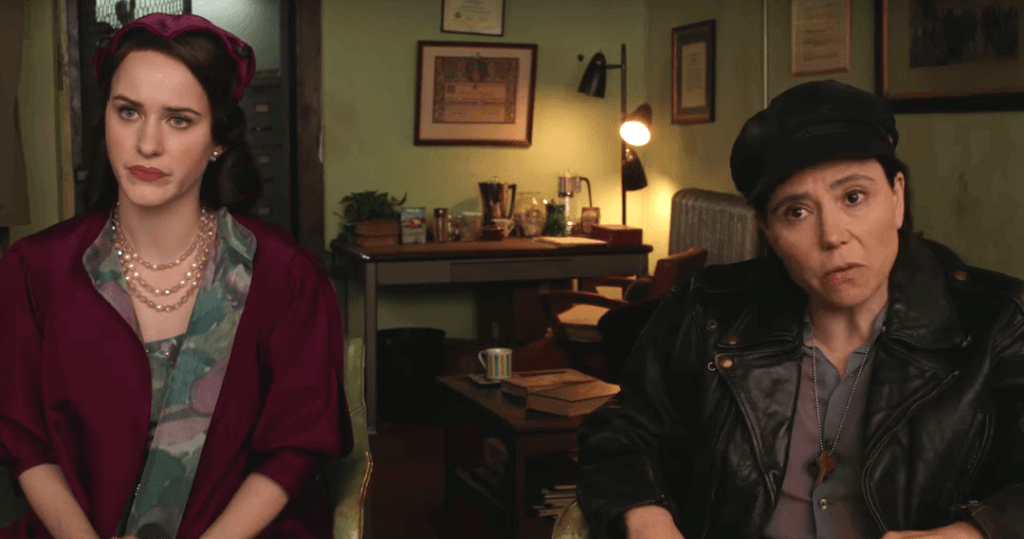 -En İyi Yardımcı Erkek Oyuncu (Limitli Seri veya Film)
-Jeff Daniels (Godless)
-Brandon Victor Dixon (Jesus Christ Superstar)
-John Leguizamo (Waco)
-Ricky Martin (The Assassination of Gianni Versace: American Crime Story)
-Edgar Ramirez (The Assassination of Gianni Versace: American Crime Story)
-Michael Stuhlbarg (The Looming Tower)
-Finn Wittrock (The Assassination of Gianni Versace: American Crime Story)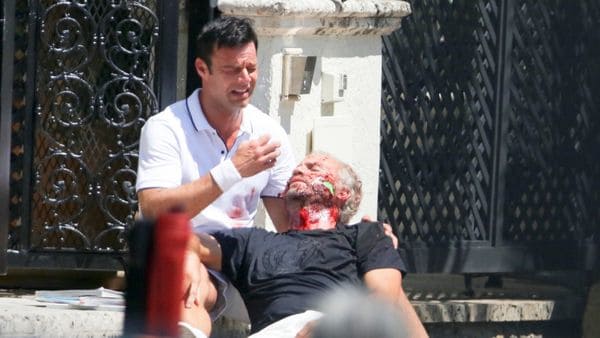 -En İyi Yardımcı Kadın Oyuncu (Limitli Seri veya Film) 
-Sara Bareilles (Jesus Christ Superstar Live In Concert)
-Penelope Cruz (The Assassination of Gianni Versace: American Crime Story)
-Judith Light (The Assassination of Gianni Versace: American Crime Story)
-Adina Porter (American Horror Story: Cult)
-Merritt Wever (Godless)
Letitia Wright (Black Mirror/Black Mirror)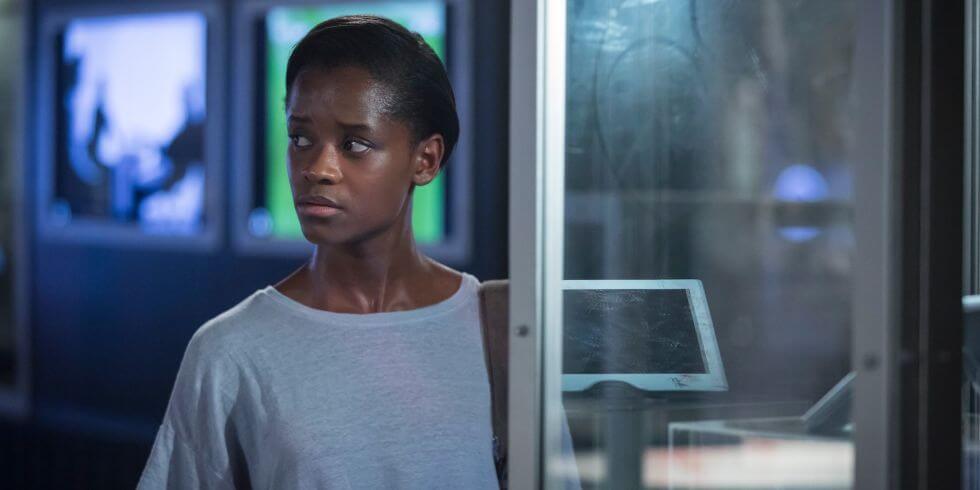 -En İyi Konuk Erkek Oyuncu (Drama) 
-F. Murray Abraham (Homeland)
-Cameron Britton (Mindhunter")
-Matthew Goode (The Crown")
-Ron Cephas Jones (This Is Us)
-Gerald McRaney (This Is Us)
-Jimmi Simpson (Westworld)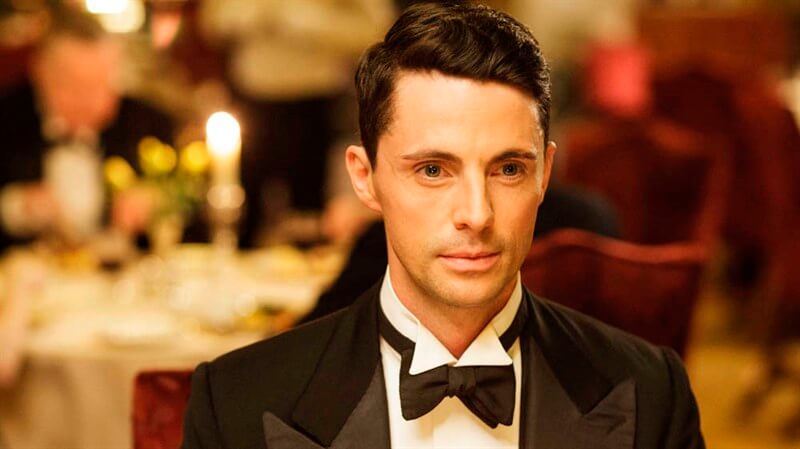 -En İyi Konuk Kadın Oyuncu (Drama) 
-Viola Davis (Scandal)
-Kelly Jenrette (The Handmaid's Tale)
-Cherry Jones (The Handmaid's Tale)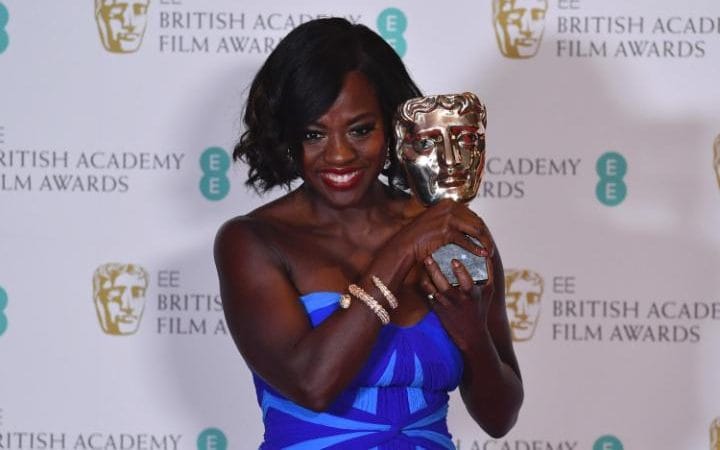 -Diana Rigg (Game of Thrones)
-Cicely Tyson (How to Get Away With Murder)
-Samira Wiley (The Handmaid's Tale)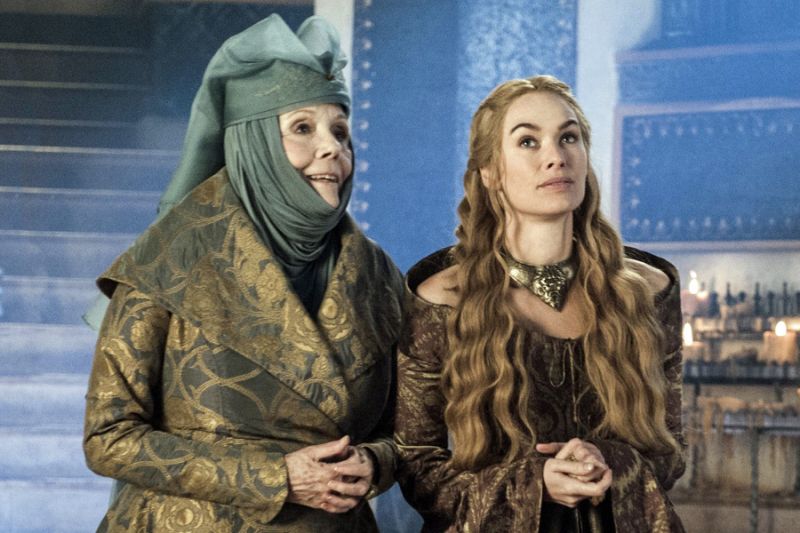 -En İyi Konuk Erkek Oyuncu (Komedi) 
-Sterling K. Brown (Brooklyn Nine-Nine)
-Bryan Cranston (Curb Your Enthusiasm)
-Donald Glover (Saturday Night Live)
-Bill Hader (Saturday Night Live)
-Lin-Manuel Miranda (Curb Your Enthusiasm)
-Katt Williams (Atlanta)
-En İyi Konuk Kadın Oyuncu (Komedi) 
-Tina Fey (-Saturday Night Live)
-Tiffany Haddish (Saturday Night Live)
-Jane Lynch (The Marvelous Mrs. Maisel)
-Maya Rudolph (The Good Place)
-Molly Shannon (Will & Grace)
-Wanda Sykes (Black-ish)
-En İyi Televizyon Filmi
-Fahrenheit 451 (HBO)
-Flint (Lifetime)
-Paterno (HBO)
-The Tale (HBO)
-Black Mirror/US Callister (Netflix)
-Formatlı Reality Şov 
-Fixer Upper (HGTV)
-Queer Eye (Netflix)
-Antiques Roadshow (PBS)
-Lip Sync Battle (Paramount)
-Shark Tank (ABC)
-Who Do You Think You Are? (TLC)